Sound and passenger transport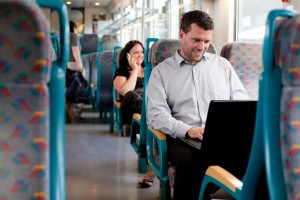 You like to be sure, that your passengers travel safe and relaxed. In situations in which people are dependent of somebody else, like in public transport, it's pleasant, that men can be sure, that (travel) announcements will come across.
Hearing aid wearers have difficulties to understand announcements properly. This can cause a high level of stress.
The transport hearing loop can be used in:
Train
Busses
Taxi's
Metro's
Trams
Ferry's and ships