Infrared Systems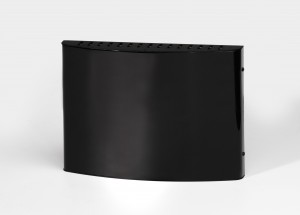 Infrared for the hard of hearing
An infrared system is very useful in situation where confidence is needed. An induction loop can cause overspill, but with an infrared system you won't have this problem.
It is easy to install in meeting rooms. The infrared system is also very suitable for cinemas.
Advantages:
Suitable for smaller and larger areas
Multiple systems can be used without interference, so very suitable for cinemas with adjoining screens
No overspill through ceilings or walls
People who will use the infrared system, the hearing aid wearers, wear headphones or a neckloop.
Infrared YSIR 600
The Infrared System of Your Sens is the YSIR600. Infrared systems always  invisible infrared light (you can think of a remote control).
The YSIR600 is very suitable for meeting rooms in banks, offices and courtrooms but also in cinemas.
Your Sense is supplier of Odeon Cinemas.