RF Base System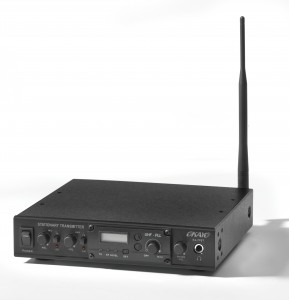 The RF Base system of Your Sense is especially designed for Cinemas and Theatres.
The RF Base System can be used with a neckloop or a wireless headphone. You wil be surprised when you hear the clear sound, without interference. Wearers of a hearing aid can enjoy the movie or music (again)!
Features:
Covers large areas with single transmitter;
The user wears a headphone or neckloop;
Reduces distracting background noise;
No limit number of receivers used.
Installation only  takes a few hours and from that moment, you can let have all of your guests a wonderful time.
Your Sense is RF Suplier of Odeon Cinemas.