Warm welcome for all of your guests!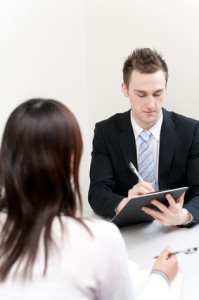 When you walk into your company, what do you feel about it? Does it make you feel welcome? Close your eyes for just one second…
Look at the reception desk through the eyes of your visitors. Does the room look nice? Are there some comfortable chairs where they can take a seat, are the flowers fresh and does the receptionist has a gentle smile on her/his face?
You feel welcome but what about the accessibiliy? Imagine you have to come in with a wheelchair. Is that possible and is the way to the reception desk free of barricades?
Hearing aid wearers
What about the hearing aid wearers? They can easily walk to the reception desk, the place where accessibility starts for them! Can they make a conversation in the proper way?
In a big room, like the reception room, there is often a hollow sound. When you are hard of hearing, this doesn't help for the limpidity. Imagine that they repeatedly have to request the receptionist to speak up.
At the desk, you want to be helped quickly. What you dont' want is to draw the attention and you certainly don't want to hold up the people behind you. Thinking of the people who are hard of hearing, is important when you like to welcome everyone.
Are you next?
A great number of companies like Schiphol Airport, the cities of Amsterdam and Enscede, and the Scottisch Parliament agree with us and think that active accessibility is important. They have installed this system.