Hearing Loop YS500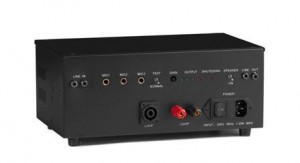 Your Sense has different types of Hearing Loops. The Hearing Loop YS500 is the Hearing Loop for the bigger rooms. Think of:
Large Meeting Rooms
Large Conference Rooms
Large Lecture halls in schools
The Hearing Loop YS500 has several in- and outputs. It's flexible in its use and it can handle the most complicated sound issues. Hearing aid wearers can easily understand and participate during meetings, classes, etcetera.
For people with a hearing aid, it's very difficult to concentrate on a speech if there is many background noise. The hearing aid only transmits the sound, but it will transmit all the noise  so there is no filter of the background noise.
Other Hearing Loops
For spaces which are smaller, Your Sense has the induction loops YS50  for areas >50m2 and the YS200 for areas >200m2.
For more information about induction loops, click here>>